THE PROJECT'S INTELLECTUAL OUTPUT STRUCTURE:
The management of the different Intellectual Outputs of the project is shared by partners:
These intellectual outputs are based on "training activities" for an audience of teaching professionals in higher education, and for Masters and Doctoral students.
---
IO1: Definitions and examples
"What (Students and Educators) Say What Short Forms and Their Uses Are": Click here to read presentation by the Santiago de Compostela team
Click on the image to open and download the PDF document.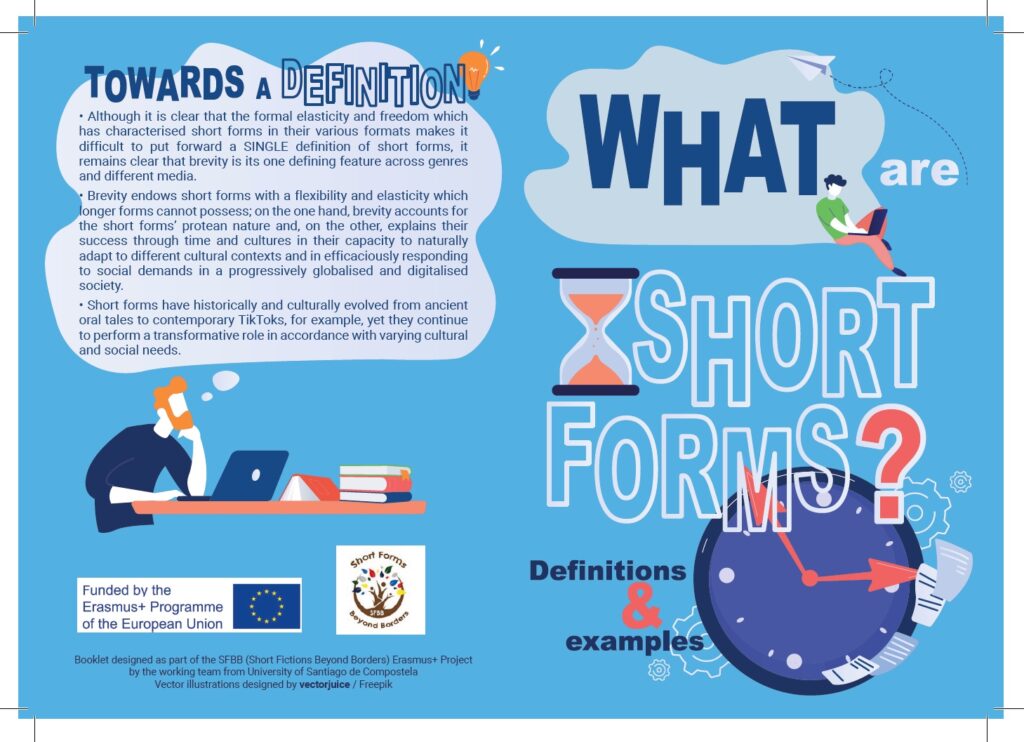 Zotero SFBB Group — a bibliography of secondary sources (in)forming the projects concept of short forms. Click HERE to view the bibliography.
---
IO3: Pedagogical Tool Development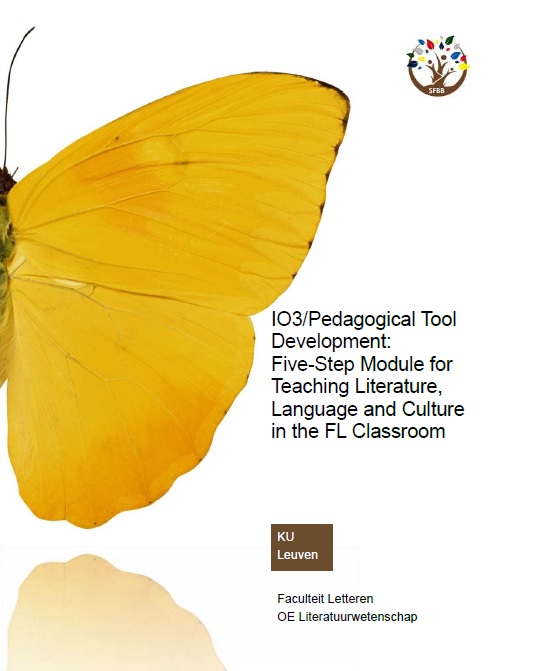 Short, but Sweet. Learning through Short Forms, Report by the University of the Leuven's SFBB team: Click here to read the report
Five-Step Model for teaching literature, language and culture in the FL classroom. Click HERE for more.
3rd Primary School pupils working on short forms. Padlet link.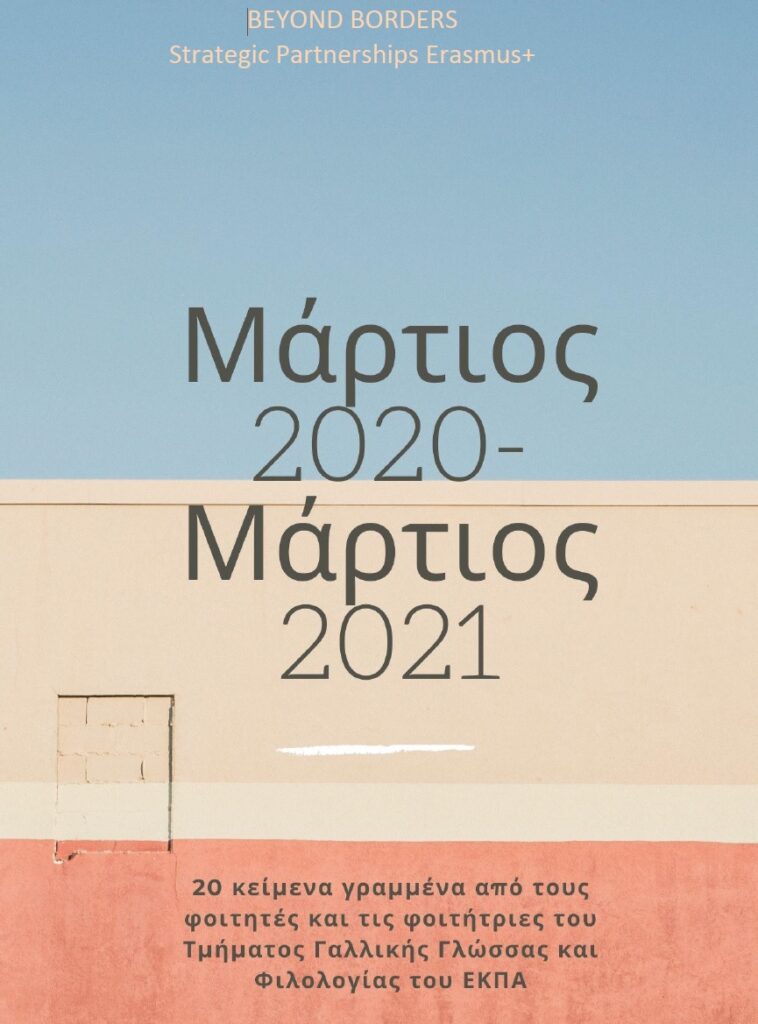 Twenty texts created by students from the Department of French Language and Literature of the National and Kapodistrian University of Athens (in Greek and French). See PDF document HERE.
5 steps: Le croissant du trottoir
Un mini-projet de traduction sur le texte court de Philippe Delerm, réalisé dans le cours "Syntaxe contrastive et traduction" du Département de langue et littérature françaises de l'Université d'Athènes, dans le cadre du programme Erasmus+ "Short Forms Beyond Borders" (mars 2022). Padlet link.
Following the 5-step model with Ted Hughes's "There came a day" & Ernest Hemingway "The old man at the bridge." Padlet link.
5 steps: Approaching Short Forms: how the 5-step model introduced Hemingway to a primary school class. Canva link.
Pedagogical sheets on Michael Federspiel'novel #EntreNosMurs
Short reflections on short forms from the University of Giessen: Click here to access a set of short reflections on short forms produced by the teachers and students of the SFBB project during 2 virtual meetings organised by the University of Giessen in April and June 2021
Writing poetry in the classroom: Click here to see an exercice of creative writing for L1 students in English studies (FL) using a poem by Emily Dickinson as a starting point. (by Sergio Lopez Sande)
Reading, translating and transmediating nonsense poetry: Lewis Carroll's "Jabberwocky": Click here to read a lesson plan and creative exercices for the study of English nonsense poetry as a short form in the university classroom, for a BA level literature seminar session (by Anna Kérchy)
Posthumanism in picturebooks: Creative approaches to teaching short forms of children's literature in the university classroom: Click here to see the outline of an MA level course on "Rethinking affect and agency though human-object relations as sites for posthumanist ethics in eco-philosophical tales" (by Anna Kérchy)
"The Old man at the bridge" : Click here for an exercise on a short story by Ernest Hemingway designed for a primary school in English foreign language (by Julie Gyftoula)
"There came a day:" Click here for an Exercise on a Ted Hughes poem designed for a primary school in English foreign language (by Julie Gyftoula)
Incorporating short forms into teaching practices (Comics): Click here to see task examples utilizing short form within a BA seminar course on Comics (L. Kocic-Zámbó)
---
IO4: New University Programmes and their guidelines
Baludik itineraries. Click here for a pedagogical sequence on the edutainment Baludik itineraries.